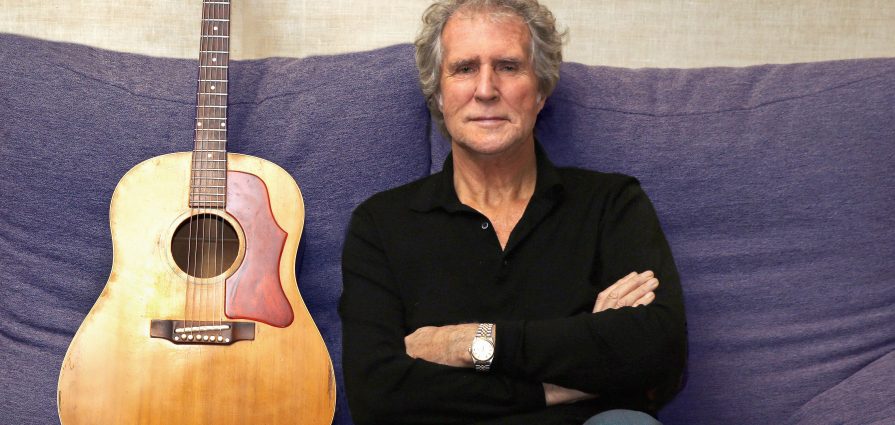 ---
Press Release
JOAN ARMATRADING CBE
---
NATURAL RHYTHM – Released via BMG on July 23rd 2021
Speaking about the new single, Joan said: "Natural Rhythm's got right inside my soul, the pulse is slow but my heart beats fast."
Natural Rhythm is the second single from Consequences, Joan Armatrading's recently released Top 10 album which shot straight into the UK Top10 in its first week of release.
On July 23rd BMG release Natural Rhythm, from Consequences, following up on the highly successful first single, Already There .
Natural Rhythm is the first track on Consequences (Radio 2's Album Of The Week week) and, as with the other nine songs, is completely written, performed and produced by Joan herself.
The new single is a jaunty upbeat song in complete contrast to the first single which described a different aspect of love, the moment when one person had already fallen in love and was waiting for their partner to catch up.
Herewith links to the Packshot and Label copy.
Packshot: https://www.dropbox.com/s/ynimnxhntaemle6/NATURAL%20RHYTHM.tif?dl=0
Label copy:https://www.dropbox.com/s/q1aeuaafljepiek/labelCopy_Joan_Armatrading_Natural_Rhythm_%28Single_Mix%29_Digital_One_Track_Audio_538707745_14-Jul-2021_19hr19min16sec.pdf?dl=0
Natural Rhythm, as with all Joan's songs has a beautifully crafted lyric which denies being Star Crossed but admits to being lovers and reading each other like an open book.
Joan will be performing tracks from Consequences as well as some of her biggest hits on the live stream concert she is airing on July 31st. Tickets for access to the concert are available now from https://joan.lnk.to/Livestream and are priced at £ 24.00.
JOHN ILLSLEY. THE LIFE AND TIMES OF DIRE STRAITS
An Evening of Memories and Music
JOHN ILLSLEY first took his 'Life and Times of Dire Straits' show on the road earlier this year. It played across nationwide venues, even taking in Glastonbury Festival, and proved such a rip-roaring success that he's doing it again this Autumn.
Following tours of Germany, Holland and Spain, John plays a series of dates in the UK in November. Joined by old friend and Dire Straits co-manager Paul Cummins, who will be quizzing him on times past, he will also be playing many Dire Straits' classics together with three members of his band.
Of course John Illsley is well placed to talk about life on the road and what it means to be in a band. He knows all about it, from humble beginnings to international travel, hectic schedules, massive arenas and exotic places to record.
A founder member and long-time bass player of DIRE STRAITS, John Illsley was a major part of one of the biggest bands of all time. Dire Straits sold well over 100 million albums, spent 1,100 weeks on the UK album charts alone and received countless awards including four Grammies and three Brits as well as an induction into the Rock and Roll Hall of Fame. So John knows exactly what it takes to be starting out, what it's like when you've arrived and what a rollercoaster it all can be.
Now he is sharing some of that history, a complete treat for anyone remotely interested in music. (And make no mistake it is history, the absolute stuff of legend.) The show is a fascinating eye-opener with some wonderful music thrown in – an utterly entertaining and unique night out.
Kicking off on November 9th with a charity show (already sold out), 'The Life and Times of Dire Straits' runs until Saturday November 23rd taking in venues across the UK. Tickets are on sale now from venues/all usual tickets outlets starting at £20 (+ booking fee).   
And to compliment his touring activity John has been in the studio with producers Guy Fletcher and Steve Smith. The result, a new album 'Coming up for Air' featuring John's trademark style and distinctive vocals, was recently released to much critical acclaim.
---
Biography
In early 2010, on a cold and rainy day outside a block of council flats in Deptford, South London, John Illsley and Mark Knopfler attended a small ceremony where a black plaque was unveiled – "Dire Straits first gigged here".
A small and humble sign indeed for a band who were to sell over 120 million records, tour stadiums all over the world and make their mark on the musical culture and landscape for generations to come.
John Illsley, a founder member of Dire Straits, played a major part in creating the band's sound and played with them up until they disbanded in 1995. Along with Mark and Dave Knopfler and Pick Withers, John was to create some of the most recognisable music in the world and often described himself as the engine room of the band providing the beats that kept them going.
John was born in Leicester on 24th June 1949. He grew up in Leicestershire and attended Bromsgrove School followed by a further education college near Kettering. Then came work as a management trainee at a timber firm. This was soon exchanged for a place at Goldsmiths College reading sociology and opening a record shop with his girlfriend.
Dave Knopfler was his room-mate at the time and it was through him John met Mark. John played a couple of gigs with the band Mark was in, the Cafe Racers, before the pair decided to form their own group. Dave and friend Pick Withers were asked to join… and Dire Straits was born. (Not that it was easy going, the band's name came from their very reduced circumstances when they left their day jobs to focus on playing!)
Dire Straits released six studio and three live albums before disbanding in the mid nineties. During that time John also released two solo CDs, recently rereleased on Creek records through Absolute – Never Told A Soul and Glass.
It was also during the Dire Straits days that John's love of art resurfaced. Being a member of one of the world's biggest ever groups allowed him to travel the globe and visit many major art galleries. His self-styled retirement after they split gave him the opportunity and time to hone his art.
He began to paint and has now had five highly successful solo exhibitions to his credit. His influences are taken from the music he loves and also the countryside of France where he has a house. His last exhibition, "Guitar Solos/French Lessons", took place at the Chelsea gallery, London in Autumn 2009.
In 2008 John returned to music with renewed enthusiasm. He teamed up with Irish musician Greg Pearle to record a new album Beautiful You. He had come across Greg's band, Cunla, playing in a pub in Leicestershire in 2005 and went on to play a couple of gigs with them, notably Cathedrale d'Image in Les Baux de Provence in September '06. This performance was recorded and released as a live CD the following year.
With the release of Beautiful You John embarked on a solo tour of Ireland. This was followed by two sell out UK dates – the Bush Hall and the 100 Club in London. A Radio 2 Bob Harris session also took place as well as a full promotional schedule throughout the UK.
The reaction to John's return to the music arena was instant and encouraging – his web site www.johnillsley.com had so many hits it crashed the server and a new one had to be installed to cope with the incredible volume of download traffic!
May 17th 2010 sees the release of Streets Of Heaven, John's first solo studio album since leaving Dire Straits. Streets Of Heaven is a personal affair inspired by friends, family and close events. It features 11 tracks in total and was recorded at Britsh Grove studios with a terrific musical line-up. It sees old friends ( including Mark Knopfler) contributing to some of the tracks, notwithstanding that John plays guitar not bass and takes lead vocal honours.
A tour of the UK and Europe is planned for spring/summer in support of the new CD.
When not playing or painting John is often supporting his charity – he co-founded the UK leg of Life Education with Prince Charles, recently amalgamated with the UK's oldest charity Coram. He also owns a local pub, the East End Arms (one of the 50 Best Pubs Around Britain according to the Times), and the George Hotel on the Isle of Wight.
Photography