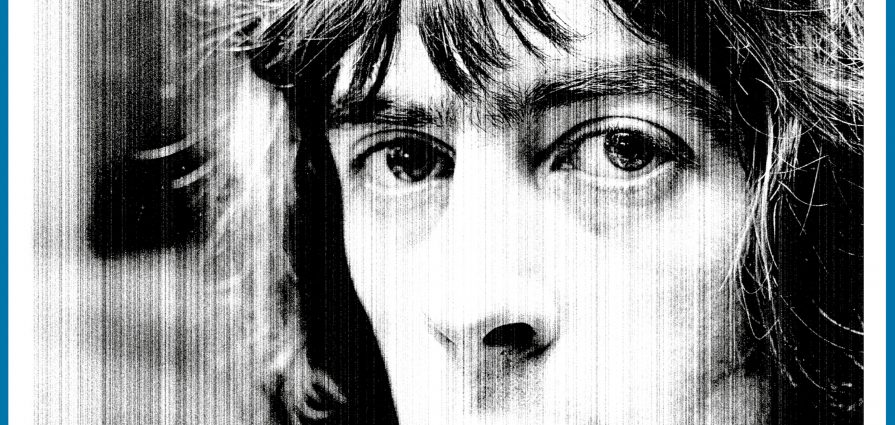 ---
Press Release
JOAN ARMATRADING CBE
---
NATURAL RHYTHM – Released via BMG on July 23rd 2021
Speaking about the new single, Joan said: "Natural Rhythm's got right inside my soul, the pulse is slow but my heart beats fast."
Natural Rhythm is the second single from Consequences, Joan Armatrading's recently released Top 10 album which shot straight into the UK Top10 in its first week of release.
On July 23rd BMG release Natural Rhythm, from Consequences, following up on the highly successful first single, Already There .
Natural Rhythm is the first track on Consequences (Radio 2's Album Of The Week week) and, as with the other nine songs, is completely written, performed and produced by Joan herself.
The new single is a jaunty upbeat song in complete contrast to the first single which described a different aspect of love, the moment when one person had already fallen in love and was waiting for their partner to catch up.
Herewith links to the Packshot and Label copy.
Packshot: https://www.dropbox.com/s/ynimnxhntaemle6/NATURAL%20RHYTHM.tif?dl=0
Label copy:https://www.dropbox.com/s/q1aeuaafljepiek/labelCopy_Joan_Armatrading_Natural_Rhythm_%28Single_Mix%29_Digital_One_Track_Audio_538707745_14-Jul-2021_19hr19min16sec.pdf?dl=0
Natural Rhythm, as with all Joan's songs has a beautifully crafted lyric which denies being Star Crossed but admits to being lovers and reading each other like an open book.
Joan will be performing tracks from Consequences as well as some of her biggest hits on the live stream concert she is airing on July 31st. Tickets for access to the concert are available now from https://joan.lnk.to/Livestream and are priced at £ 24.00.
John Mayall.
The First Generation
LIMITED EDITION 35 CD BOX SET RELEASED ON 29 JANUARY 2021 ON THE MADFISH LABEL THROUGH SNAPPER MUSIC. CAT NO: SMABX1140
There are box sets and then there are BOX SETS. John Mayall's 'The First Generation' set sits firmly in the latter category, being substantial both in the artefacts contained within and the superb music it encompasses.
It is the first time a set of this size has been released documenting John Mayall's early years and not only does it have all the albums from his much lauded formative career but it also has unreleased tracks aplenty. Featuring Eric Clapton, Peter Green, Mick Taylor, Harvey Mandel, Blue Mitchell, Jon Mark and many more superlative musicians, this mammoth package contains 35 CDs in all plus a beautiful hardback book and much more.
Not for nothing did John Mayall earn the moniker 'Godfather of the British Blues'. For a short but compelling time in the '60s and '70s he recognised raw talent when he saw it, he took it in, he nurtured it and everyone thrived and benefitted as the result. Many of the best musicians of the period passed through the hallowed ranks of John Mayall's Bluesbreakers, and all are on show here in a stunning set crammed with musical highlights. Put together with John Mayall's full co-operation, the full list of contents is as follows:
· 35 discs (Including 3 CD Singles & 8 unreleased discs) – newly remastered versions of the original Decca & Polydor albums
· Music from seven unreleased gigs (including Windsor 1967, Gothenburg 1968, Berlin 1969, San Francisco 1970)
· 28 unreleased BBC tracks featuring Eric Clapton, Peter Green and Mick Taylor
· Individually signed photograph
· Hardback book including many rare photos & memorabilia & full gig listing for the period
· Separate book including two years of fan club letters & correspondence
· Two Replica Posters – Ten Years Are Gone and tour poster from 1968
· Replica press pack for John Mayall Plays John Mayall
This boxed set will be limited to 5,000 copies worldwide and is released on January 29th, 2021 on the Madfish label through Snapper Music.
Pre-order Link: https://bit.ly/3894NKp
---
Biography
John Mayall says of his good friend and band-mate, "Joe Yuele has been playing drums for me for more years than all former Bluesbreakers drummers put together and would seem to be eligible for a lifetime achievement award if there ever was one! No-one has propelled my previous rhythm sections with a steadier command of his instrument than Joe and he continues to anchor the beat with an incomparable drive".
Joe was born in Haverhill, Massachusetts on January the 26th 1951 into an Irish-American family. His father, Joe Senior, first got him interested in the music of jazz genius Django Reinhardt at a very early age and, listening to these records, they inspired him to take up drums. He started playing at the age of fourteen and joined his first band, The Vee Jays', a year later.
As time went by, and dissatisfied with the local musical prospects, he decided to leave home at the age of sixteen and hitchhike to California in hopes of "making it big". Things proved to be tougher than he'd expected though, and he spent the first year on the West Coast both hungry and homeless! With few opportunities open and nowhere to turn, he put together a band of his own and for a while made a living playing topless clubs in Los Angeles.
The turning point in his career came in 1974 when he joined 'The Juke Rhythm Band', a Los Angeles based outfit that specialized in Chicago style blues. Due to the recession during the Seventies, many well-known blues artists couldn't afford to travel with their own bands on the road and, so every time a famous bluesman came to Los Angeles, the Juke Rhythm Band was there to back him up. These were, not only busy times but, inspiring ones too as Joe got to play with many of his heroes. It was a great thrill to work side by side with, and hang out with such blues masters as Albert Collins, Lowell Fulson, George 'Harmonica' Smith, Big Joe Turner, Big Mama Thornton and many more. Joe says of those days "It was like a semester at the College of Blues Knowledge!" Also in the Seventies, Joe did several tours of the United States with Dobie 'Drift-A-Way' Gray.
Joe first came into contact with John in 1985 when Mayall needed a new drummer. Bluesbreakers guitarist Coco Montoya immediately thought of his friend Joe and recommended him to John. It so happened that John had heard and seen Joe a few years before, playing with Rick Vito at the Troubadour Club, and he hired him on the spot. So began a working relationship that has thrived for nearly two decades. Within days of Joe joining the band, the Bluesbreakers were off to Europe for an extensive tour that took them through at least a dozen countries including Hungary where they recorded a live album – 'Behind the Iron Curtain' (1986) for Crescendo Records. Next up was a studio album recorded in Germany for Entente which in turn was picked up by Island Records. This was 'Chicago Line' (1988) to be followed by 'A Sense of Place' (1990). In the meantime, Joe was featured on another live album recorded in Germany – 'The Power of the Blues' (1987) and he also joined Mayall for a re-mix of old master tapes from Polydor's 'Back to the Roots' which was released as 'Archives to Eighties' (1988). They had a lot of fun
re-mixing those old tapes and have Joe add his special touches to the tracks.
Since then Joe has been the driving beat behind all the Bluesbreakers' subsequent albums.
'Wakeup Call' (1993), 'Spinning Coin' (1995), Blues for the Lost Days (1997), 'Padlock on the Blues' (1999), 'UK Tour 2K' (2000), 'Along for the Ride' (2001), 'Stories' (2002), 'No Days Off' (2003), and most recently on the '70th Birthday Concert' double CD and DVD (2003) on Eagle Records. He's also to be seen and heard on the latest live DVD 'Cookin' Down Under' (2004) which is obtainable from the website <,johnmayall.com>.
To add to his talents, he and Buddy Whittington successfully teamed up to co-write the songs 'Always a Brand New Road' on the album 'Padlock on the Blues' and 'Pieces and Parts' for the 'Stories' release.
Joe has also become an invaluable asset to the band with his skills as a tour planner, taking over travel arrangements, airline and hotel bookings as well as car rentals and driving!
And so, as the band sets off on this very special tour of the United Kingdom, it will soon be time to celebrate Joe's 20th Anniversary with the Bluesbreakers. Mayall has the last word and adds "If that's not a testament to his valuable contributions to the blues, I don't know what is!"
BUDDY WHITTINGTON
To quote John Mayall on the subject of guitar players "I've had the privilege of working with some of the finest blues guitarists of our time and I have to say that Buddy has got such a unique style and power that I would hate to have to compare his contribution to the Bluesbreaakers to any of his illustrious predecessors. Buddy is in a class by himself and someone I hope to work with for a very long time".
Born in Fort Worth, Texas on the December the 28th 1956, Buddy Whittington began playing guitar at the age of eight after being inspired by his sister's records of The Beatles, The Rolling Stones and, in particular, John Mayall's Bluesbreakers with Eric Clapton. By the age of fourteen, Buddy had already become an integral part of the Dallas/Fort Worth music scene playing with regularity in the numerous clubs along Jacksboro Highway. Although he became versatile enough to be able to play anything from the country music of Bob Wills to the rhythm and blues classics of Bill Doggett to rock 'n roll, his main love was, and is to this day, the blues.
During the early Eighties he formed and sang with his own group 'The Sidemen' who became well known to a large audience who loved their down home grooves. On one special night in 1991, 'The Sidemen' were booked at a club called Dallas Alley to open up for none other than John Mayall. Apparently John was impressed enough to keep in touch and Buddy gave him his card, never expecting to hear from him. However, when Coco Montoya left the Bluesbreakers in 1993, there was no doubt in John's mind who to call. Ever since that out-of-the-blue phone call, Buddy has brought a powerful new dimension to the Bluesbreakers sound, not only as a lead guitarist but also, through his excellence on rhythm and slide guitar. To date his album credits include 'Spinning Coin' (1995), 'Blues for the Lost Days' (1997), 'Padlock on the Blues' (1999), 'UK Tour 2K' (2000), 'Along for the Ride' (2001), 'Stories' (2002), 'No Days Off' (2003), '70th Birthday Concert' CD & DVD (2003) and the live DVD 'Cookin' Down Under' (2004).
It's been a long standing tradition for the Bluesbreakers guitarist to cover a Freddie King instrumental, starting with 'Hideaway' by Eric Clapton on the 'Beano' album, 'The Stumble' by Peter Green on 'A Hard Road' and 'Driving Sideways' by Mick Taylor on the album 'Crusade. Buddy continues this tradition and has taken things a step further on live shows by combining elements of all these classics in a medley built around 'Hideaway' which has become a rousing tour-de-force for him. Buddy's searing tone showcases his strong Texas influence all the way. As Buddy explains "It's that Les Paul-through-a-Marshall tone that Eric refined in '66. It can't be topped! Although I play a Stratocaster through a Dr. Z amp onstage these days, it's that perfect Gibson/Marshall 'thang' that we're all striving for!"
Unlike countless rock 'n rollers who carry racks of guitars around for every show with roadies to match, Buddy likes to keep it simple and plays only one – his 1963 Stratocaster plugged into the Dr. Z amplifier. On the very rare occasions that he breaks a string, John can always be counted on to take a piano or harp solo while he changes strings, thereby allowing the show to continue smoothly.
Buddy is a great blues singer and accomplished songwriter too, and it has become a Bluesbreakers tradition for him to get together with longtime Mayall drummer, Joe Yuele, to co-write a contribution to each new album. This began in 1999 with the song 'Always a Brand New Road' for the 'Padlock on the Blues' album and, on the album 'Stories' (2002), he and Joe wrote 'Pieces and Parts'- a groovy slow shuffle that gives John a chance to play some fine harmonica and trade licks with Buddy. Also on the latter album, he wrote the satirical blues rocker 'Romance Classified'. These songs have all met with critical acclaim and attention and have been quoted in many album reviews.
On the live '70th Birthday Concert' event in Liverpool in a benefit for UNICEF, it was a great thrill for Buddy to share the stage at last with two of his heroes, Eric Clapton and Mick Taylor and have the magic of the evening captured for posterity on the Eagle Records release '70th Birthday Concert' (2003).
Currently, Buddy is working on material for an album of his own and looking forward to returning to the UK for another great concert tour and to once again trade guitar licks with Mick Taylor. In the meantime, although his fellow Bluesbreakers make their home base in Los Angeles, Buddy is proud to live in Hurst, Texas with his family where he was born and raised to play the blues.
HANK VAN SICKLE
In the words of John Mayall, "In my opinion, the measure of a great bass player in the realm of the blues is one who lays down good solid bass patterns in the rhythm section and who works in total harmony with the drummer to work as one entity. It's not the flashy playing of someone who would rather be a lead guitarist, but someone who lays a foundation for the front line instruments to build on. Ever since Hank Van Sickle has been in the band, the Bluesbreakers have never sounded better."
Hank was born into a musical family in Pittsburgh, Pennsylvania on December the 31st 1961. His father, Denny, played in dance bands in Canada as a youngster, went on to graduate from the prestigious Curtis Institute of Music and played bass in the Pittsburgh Symphony Orchestra for nearly forty years. Jazz was constantly heard around the Van Sickle household and Hank remembers as a child being entertained by the music of Thelonious Monk, Bill Evans, Stan Getz, Oscar Peterson, John Coltrane, Miles Davis and other jazz giants. It was no wonder that Hank was inspired to take up music himself and learn to play bass.
He got his professional start as a teenager playing blues with his sister, Lucy, who is an excellent harp player and singer. He immersed himself in the classic Fifties Chess recordings of Little Walter, Sonny Boy Williamson, Muddy Waters, Jimmy Rogers and Howlin' Wolf. These records naturally led to him being turned on to the more contemporary sounds of Albert Collins, Freddie King, Magic Sam and Albert King. Of course there was also the heavy blues-rock influence of the 'British Invasion' as typified by John Mayall, The Rolling Stones and Cream.
After Hank graduated from the University of Pittsburgh, he worked for nearly ten years as a mechanical engineer in the oil and aerospace industries. This involved quite a bit of traveling in Texas, Oklahoma and California while continuing to play jazz and blues in various groups on a part-time basis. When the oil wells dried up in the mid-Eighties, so did his job. His choice was to move to California where by now, through his many contacts and good reputation, he was able to support himself full-time as a freelance bass player. With his mastery of upright bass and electric bass guitar, he started stretching out beyond blues and jazz and was able to land gigs that covered many different styles of music from Western Swing to R & B, to Dixieland, Country and even musicals! A diverse list of credits included working with Guitar Shorty, Smokey Wilson, Candye Kane, Denny Freeman, Rosie Flores, Wanda Jackson, Yma Sumac, Judy Tenuta, The Drifters and many more. He also contributed to several albums, movie soundtracks (including David Lynch's 'The Straight Story') plus television commercials.
Hank's introduction to John Mayall came in a rather roundabout way. John was looking for a new bass player and he and Joe Yuele were setting up informal auditions for the new vacancy. One night they went to hear someone who'd been recommended for the job. It turned out that one of Hank's regular gigs was host bass player at a jam night run by Dan Singer at a valley joint called 'The Chimney Sweep'. A bass player acquaintance of Hank's had invited John and Joe to the jam so that they could hear him play. And he'd apparently called Hank earlier to make sure it was okay for him to come and sit in. Of course when John and Joe came in, Hank was already onstage, it being his gig. The hopeful candidate did his bit but wasn't good enough to warrant further consideration. However, Mayall was much more impressed with Hank and they got to talk during the break and he told him how much he'd enjoyed his playing. It also turned out that Hank and Joe had done a few gigs together before and they were quickly re-acquainted. John took down Hank's number and a few days later he called to say the job was his if he was interested. It didn't take long to cement the deal and Hank became the new Bluesbreaker in the summer of 2000.
Since then, Hank has taken full advantage of his time in different cities, visiting museums, churches and historic sites all over the world. With Joe's encouragement and Buddy's good humor, he has become an avid photographer and now has thousands of silly pictures of the Bluesbreakers in embarrassing situations of their own making. Hank also enjoys meeting John's longtime fans after the shows and throwing back a few local brews while listening to the stories that generally start with "I first heard John back in…." But after all, it is the music that matters most. As Hank says, "Every night is fresh and full of new challenges, and the guys are so good that, no matter what twists and turns the music takes, they always land on their feet. It is truly inspiring to play with such talented guys."
Between tours with Mayall, Hank continues to be in demand for gigs and sessions in the Los Angeles area and most recently has been playing regularly with legendary jazz organist Jimmy Smith.
JOHN MAYALL
John Mayall was born on the 29th of November, 1933 in Cheshire and grew up in Cheadle Hulme, a small English village twelve miles from the industrial hub of Manchester. The eldest of three from humble working class origins and in the shadow of WWII, John grew up listening to his guitarist father's extensive jazz record collection and in particular the music of Charlie Christian, Eddie Lang and Django Reinhardt. But at the age of thirteen when he went to Manchester's Junior Art School, he felt drawn to the blues after hearing records by such greats as Albert Ammons, Leadbelly, Pinetop Smith and Blind Lemon Jefferson. On borrowed guitars, secondhand harmonicas and a neighbor's piano, he taught himself to play boogie woogie and blues and began to develop his own style .
From art college training, to three years with the British Army in Korea, to a successful career in graphic design, his blues singing and playing took a back seat until he reached the age of thirty. From 1956 until 1962, John had been performing publicly on a part time basis fronting The Powerhouse Four and later on, The Blues Syndicate. It was then that Cyril Davies and Alexis Korner with Blues Incorporated pioneered what was to become known as the British Blues Boom of the Sixties. Alexis generously helped John make his move to London where he founded his first of many line-ups of the Bluesbreakers. When Eric Clapton left The Yardbirds in 1965 because they were veering away from the blues, John offered him the job playing the music they both loved and a historic union was born, culminating with the release of 'The Beano' album which became a hit album resulting in lasting worldwide status.
After Clapton and Jack Bruce left the Bluesbreakers to form Cream, a succession of great musicians defined their artistic roots under John's leadership, and he became as well known for discovering new talent as for his hard-hitting interpretations of the fierce Chicago style blues he'd grown up with. As sidemen left to form their own groups, others took their places. Peter Green, John McVie and Mick Fleetwood became Fleetwood Mac, Andy Fraser formed Free and Mick Taylor joined The Rolling Stones!
There have been so many milestone albums out of the fifty or more releases that it is hard to pick out favorites, but the 1969 drummer-less acoustic line-up of 'The Turning Point' featuring the Mayall classic 'Room to Move' was one of the more artistic and most popular and coincided with John's permanent move to Los Angeles where he began to pave the way for jazz and blues fusions in subsequent albums. Notable Mayall sidemen during the Seventies included bassist Larry Taylor, violinist Sugarcane Harris, guitarists Freddy Robinson and Harvey Mandel and horn greats Blue Mitchell and Red Holloway among many others. Before moving to the States John and The Bluesbreakers had the privilege of working with John Lee Hooker, T-Bone Walker, Sonny Boy Williamson, Eddie Boyd, Freddie King and Champion Jack Dupree from whom he learned so much about stage dynamics and presentation.
Although the blues lost favor with most of the record companies during the mid-Seventies, John was still recording up to two albums a year and able to maintain his loyal fan base with a steady stream of live shows throughout the world. After many experiments with blues genres combining his original blues ideas with jazz and rock influences, John felt he'd gone full circle musically. In 1982, motivated by fond memories and an urge to go 'back to the roots', John decided to re-form the original Bluesbreakers (together with John McVie and Mick Taylor), for a couple of tours and a video concert film entitled 'Blues Alive'. In addition to a re-union with John McVie , Colin Allen and Mick Taylor, John invited special guests Albert King, Sippie Wallace, Etta James, Buddy Guy and Junior Wells to join him. A whole new generation of followers at last got a taste of how it all sounded live two decades before at the birth of the British Blues explosion. After experiencing the public reaction, John re-instated the Bluesbreakers name and sought out new musicians to carry the banner after Mick resumed his solo career and John McVie returned to Fleetwood Mac.
The 1984 Los Angeles incarnation included future stars in their own right, guitarists Coco Montoya and Walter Trout. In 1985, drummer Joe Yuele joined the band and has been Mayall's rhythmic mainstay ever since. With onstage popularity gaining each year, the Nineties kicked in with a succession of John Mayall albums that have set new standards in rock blues: 'Behind the Iron Curtain' (1986), 'Chicago Line' (1988), 'A Sense of Place' (1990) and the Grammy-nominated 'Wake-Up Call' (1993) that featured friends Buddy Guy, Mavis Staples, Albert Collins and Mick Taylor. After Walter and Coco left to pursue their own solo careers, in 1993 John called upon Texas blues guitar virtuoso Buddy Whittington to take over. Buddy's band 'The Sidemen' had once opened up for the Bluesbreakers in Dallas a couple of years before and John had no doubts about asking him to join the band. Buddy made his recording debut on 'Spinning Coin' (1995) and has since proven to be more than equal to following in the footsteps of his famous predecessors with his unique energy and fiery ideas and soulful singing.
Since then, Mayall continues to create more modern blues classics which have all been critically acclaimed and enjoyed by an ever growing audience: 'Blues for the Lost Days' (1997) and 'Padlock on the Blues' (1999), that was co-produced by John and his singer/songwriter wife Maggie, and which featured a rare collaboration with the late great blues legend John Lee Hooker who had been Mayall's close friend since their early British club tour of 1964. On his 2001 release 'Along for the Ride', Mayall re-teamed with a number of his former mates, including Peter Green, John McVie, Mick Fleetwood and Mick Taylor, as well as friends ZZ Top's Billy Gibbons, Jonny Lang, Steve Miller, Billy Preston, Otis Rush, Shannon Curfman, Jeff Healey and Gary Moore. Blues power at its finest captured in sessions produced by David Z and recorded in Los Angeles, Chicago and London.
Barely back from touring in support of that album, John found time to write most of the songs for a new recording, 'Stories' that came out in 2002 and debuted at #1 on the Billboard blues charts. During this time the Bluesbreakers were able top secure the talents of organist Tom Canning, who'd first recorded with John on the album 'Wake Up Call'. Until recently, when other commitments intervened, Tom became a regular member of the Bluesbreakers and can be heard most effectively on, not only 'Stories' but also, website CD 'No Days Off' (recorded live in the UK), the DVD 'Cookin' Down Under' and on the latest CD/DVD release from Eagle Records, '70th Birthday Concert'.
This concert was a great experience for John. As he says, "Eagle Records came to me a while ago with a proposition to have a high profile concert in support of UNICEF which attracted me immediately. However it took so much advance planning that I wondered if it would ever happen. Finally the day came when the Bluesbreakers drove up to Liverpool on the 19th of July 2003 and met up with my old mates, Eric Clapton and Mick Taylor who joined us that afternoon for a quick run-through of the songs we'd do. That was all the rehearsal we needed except to incorporate a horn section led by another Bluesbreaker ex-patriot, Henry Lowther and the very esteemed trombonist legend, Chris Barber. Chris should always be remembered as the first trad jazz bandleader who, during the Fifties, had the courage of his convictions to bring over to the UK at his own expense, such blues greats as Big Bill Broonzy, Sonny Terry, Brownie McGhee, Sister Rosetta Tharpe, Otis Spann and Muddy Waters. It was sure a night to remember for all of us and the four and a half thousand fans who traveled from far and wide to fill the tent."
Since the CD/DVD release date in December 2003, John, Buddy, Joe and Hank have been constantly touring the world as usual at the same dizzying pace and are currently planning to record a new album in January 2005 as well as a big tour of Germany and France in the spring. Meanwhile, Eagle have just released a new DVD, 'Godfather of the British Blues', which is partly a recent BBC documentary plus the little seen 1969 film 'The Turning Point' made by then-student and fan, Peter Gibson.
As for the man himself, the father of six and grandfather of six, at seventy years old, John Mayall shows no signs of slowing down and plans to keep the blues alive for many more years to come.
Photography